Forget about Lumbar Support... "YogaBack Your Posture" ™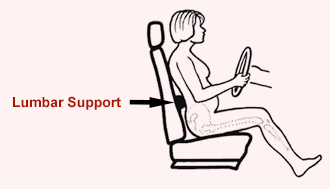 Compressed Spine and Protruding Abdomen with Lumbar Support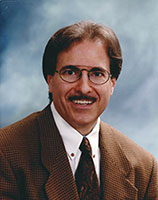 Dennis Zacharkow, PT
Exposing the fallacy of lumbar support, YogaBack™ was developed by former Mayo Clinic physical therapist Dennis Zacharkow - the originator of Sacral-Lower Thoracic Support and author of the classic 1988 textbook Posture: Sitting, Standing, Chair Design & Exercise.
Why "YogaBack Your Posture"? - Because Driving is the #1 Cause of Back Pain & Distorted Posture!
YogaBack Rejuvenates Your Posture as it Drives Away Your Pain, Tension & Fatigue. Plus... YogaBack's Active-Alert Posture Promotes Safer Driving!
Fastest Way to Order: Call 1-800-SITTING (1-800-748-8464)
or 507-252-9293
When you call, you will speak directly with physical therapist and YogaBack inventor Dennis Zacharkow. Dennis will answer your questions and take your order.
Experience YogaBack's Other Benefits...
• YogaBack Your Office Chair* for Pain-Free Computing.
*Chair backrest must extend all the way down to seat, with no open space.
• YogaBack Your Airplane Seat to Relieve the Pain and Fatigue of Traveling.
• YogaBack is the Most Effective Posture Therapy in Osteoporosis Prevention and Treatment. "YogaBack Your Posture" Everywhere!
Plus... bring your YogaBack when shopping for a new chair.
All site contents are Copyright 2013
The YogaBack Company
P.O Box 9113, Rochester, MN 55903
1-800-SITTING (1-800-748-8464)